Home
Family Owned Local Business
We are highly skilled and certified providing massage services
with an environmentally friendly twist in the luxury of your home.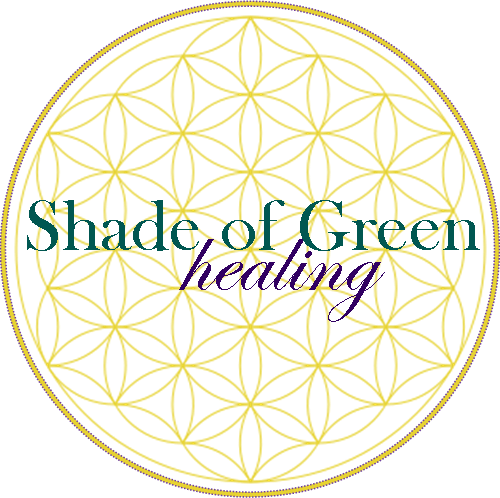 This year in celebration of our growing family
we're giving thanks to all of our clients with over
$550 in massage prizes!
Tickets are available for purchase ($10 each)
online (below), at appointments, and via mail
until November 30, 2013.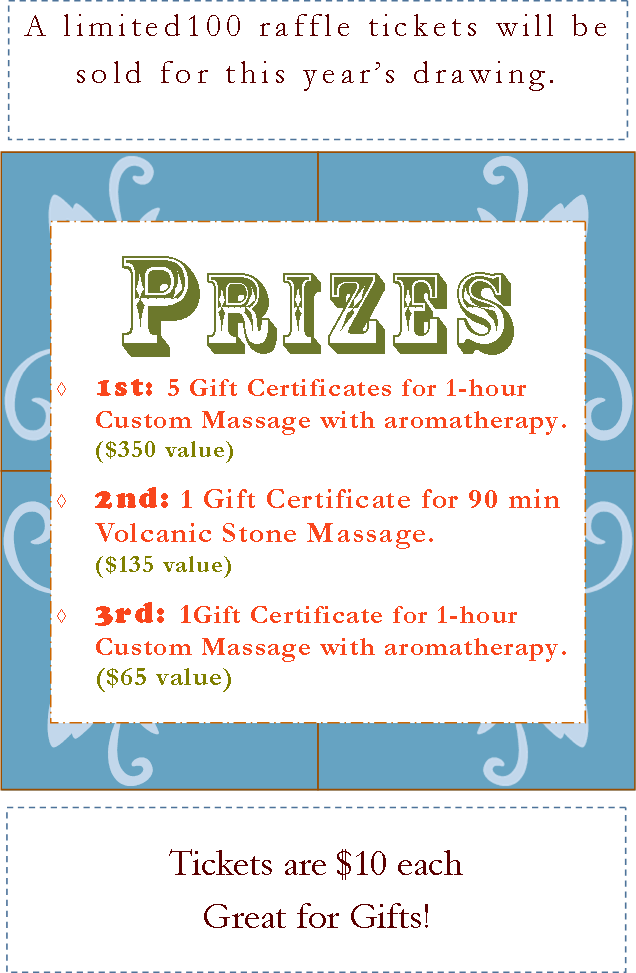 To pay with debit or credit card:
1. Click button below
2. On right side of page click "Don't have a PayPal account?"
3. Enter your debit or credit card information
Tickets are $10 each.

Each Ticket entitles ticketholder to 1 entry in the raffle.

You can purchase ticket entries up to the number we have available at the time of purchase.

Only 100 tickets will be sold for this raffle to keep odds of winning higher.

Tickets are available online & at appointments until November 30, 2013

3 winners will be chosen at random on December 1, 2013. Winners will be contacted and names will be posted on our facebook page.
Digital Tickets

will be emailed to all participants who provide a valid email address. Check your spam folder or contact us if you do not recieve your ticket. Your purchase and ticket numbers will still be saved and your entry will be secure even if a digital ticket is not received.

Gift certificates will be good for one year and can be given as gifts or used by the winner.

Gift certificates can be hand delivered at winner's next appointment or mailed.